Say GoodBye to Neck, Shoulder and Migraine pain!
Say Goodbye To Muscle Pain, Stiffness, and Knots Once And For All! Give yourself a vigorous and deep neck and shoulder massage at home, in your office, or while being on the road. Powerful massaging; provides instant relief for tight aching muscles and stiff necks. Massage, squeeze and knead away all tensions and pain!
Say Good Bye to Fatigue
Using this neck and shoulder massager, you can press, squeeze, and knead to release your tight, stiff, and aching muscles on your neck, shoulder, or leg, so to help improve your blood circulation to release your fatigue, which improve your sleeping quality and maintain good body energy
Therapist Feel
By utilizing the convenient and ergonomic handles, you can fully control every aspect of your message treatment, thus achieving unparalleled results. The dual trigger point massager balls are designed to feel like a massage therapist's hands for deep penetrating the muscles for instant pain relief.
Best Gift To Your Loved Ones
Best and useful gifts for your mom, mother in law, dad, father in law, daughter, son, sister, brother, wife, husband, girlfriend, boyfriend, best friends, coworkers, teachers, nurses, employees, boss or anyone in your life who has everything.
Boosts Circulation
It effectively gets out tight spots, massages deep tissue, increases blood circulation, alleviates sore muscles, relieves tension, fatigue, neck stiffness, neck pain. Promotes healing for sprains, migraines and tension headaches.
Where it helps in Massaging?
You can treat your neck and shoulder pain with Our Dual Pressure Point Massager

Dual Pressure Point Massager helps you to treat severe legs pain for long term.

Dual Pressure Point Massager improves the blood flow with it's agronomical design.

Targeted Pain Relief Muscle Massage-Relieve pain through applying direct pressure and massaging your trigger points.
Need of Every One & Every Home
By utilizing the convenient and ergonomic handles, you can fully control every of your massage treatment, thus achieving unparalleled results. Control the pace, direction and intensity. Feel refreshed and relaxed after just five minutes of treatment.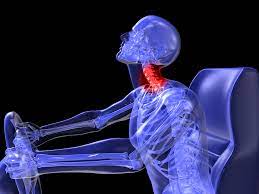 Sarah
I hurt my neck in a car accident two years ago ,and I've been doing physical therapy before that,and since my son was born last year ,I've been at home with the baby .and I haven't had time to go.My neck hurts all the time,my husband ordered this product for me a few days ago .I thought the price was not high and it would not be effective.I tried it out.on the other hand,fits the acupoints exactly and relieves my pain.now I can also easily massage my neck at home .That is a good product can be recommended.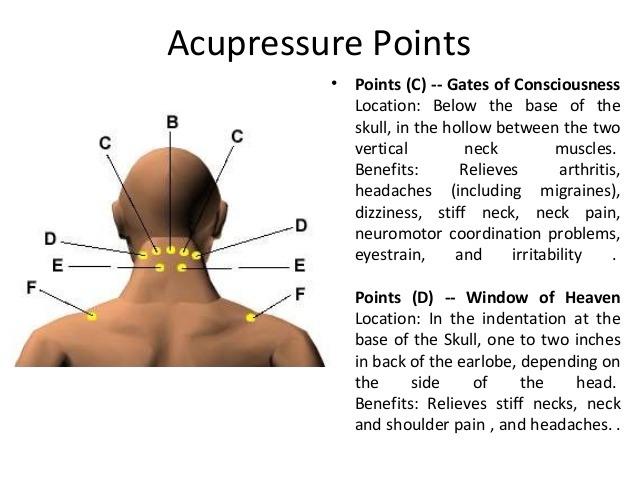 Stacy wotherspoon
I have lived with daily tension headaches for over 15 years, as well as neck/shoulder stiffness and pain. In the past I would take OTC medicine to help alleviate some of the pain. Unfortunately, doing so has resulted in ulcers and IBS. I have been on a journey to use alternative methods to help with pain & other ailments. I found this and it has been a godsend! I wish it came with a diagram showing people how to use it. I am familiar with trigger points so it was not hard for me to find relief, but it may be discouraging to those that aren't familiar. I get instant relief of pain and stiffness. I have been using it daily for about a week and have noticed a significant improvement already. I have tried MANY trigger point devices and this one is the best BY FAR! When I have used other devices they would give me relief, but would make my arms tired/sore...this one requires very little strength. I included a diagram of places on the neck/shoulder that I use for reference.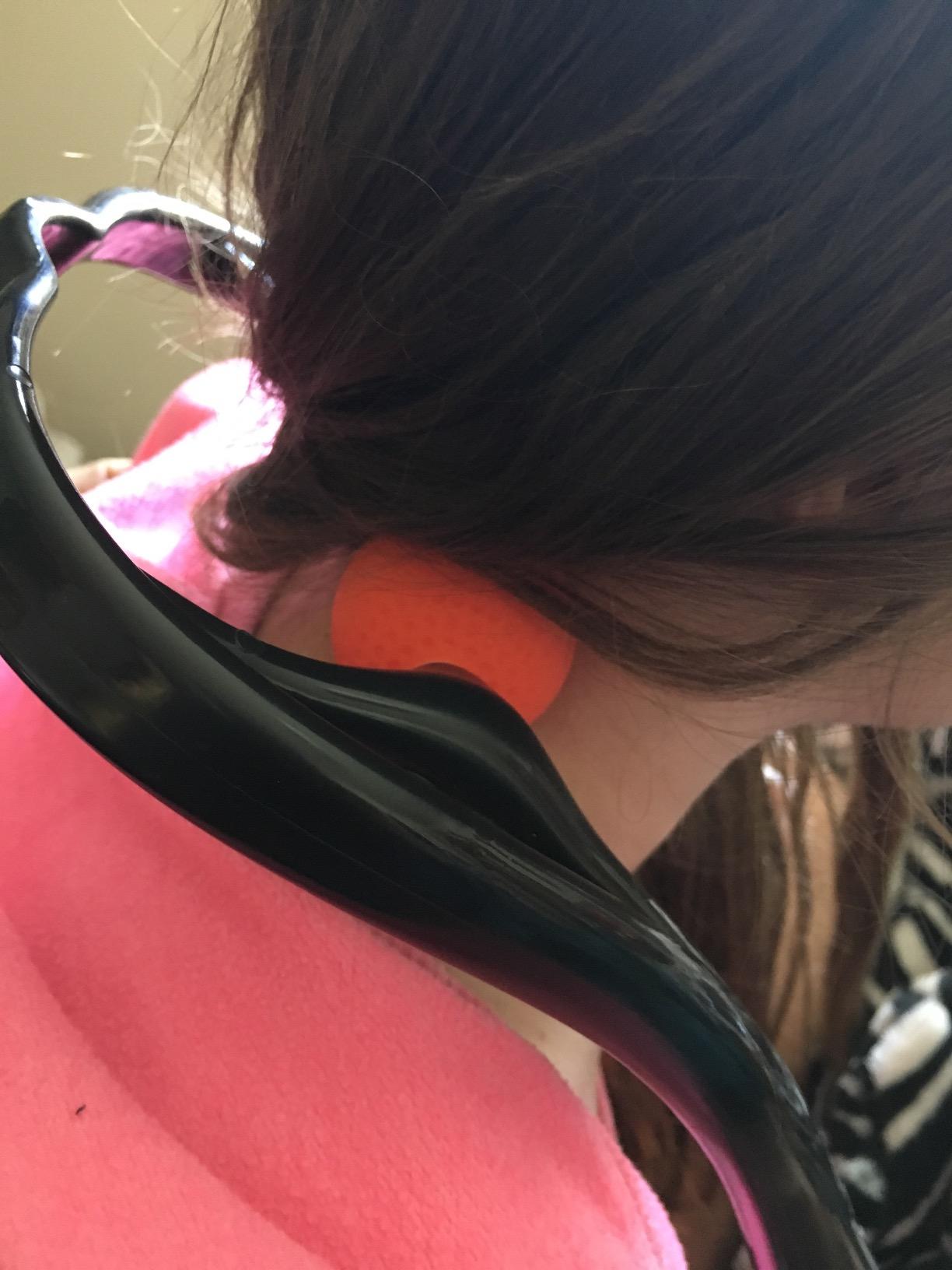 Kelly
If you are looking to relieve some tight neck spots, this neck and shoulder dual ball massager may do the trick. Simply put the contraption behind your neck and let the balls rub out the knots. The two balls are a soft but firm material that when pushed against the sore spot, will lessen the tension. You control the tension by how firm you hold onto the handles and how you move it on your neck.